Payments through one time URL (Merchant Generated)
To create a new request select create request and fillup the form a new url will be generated.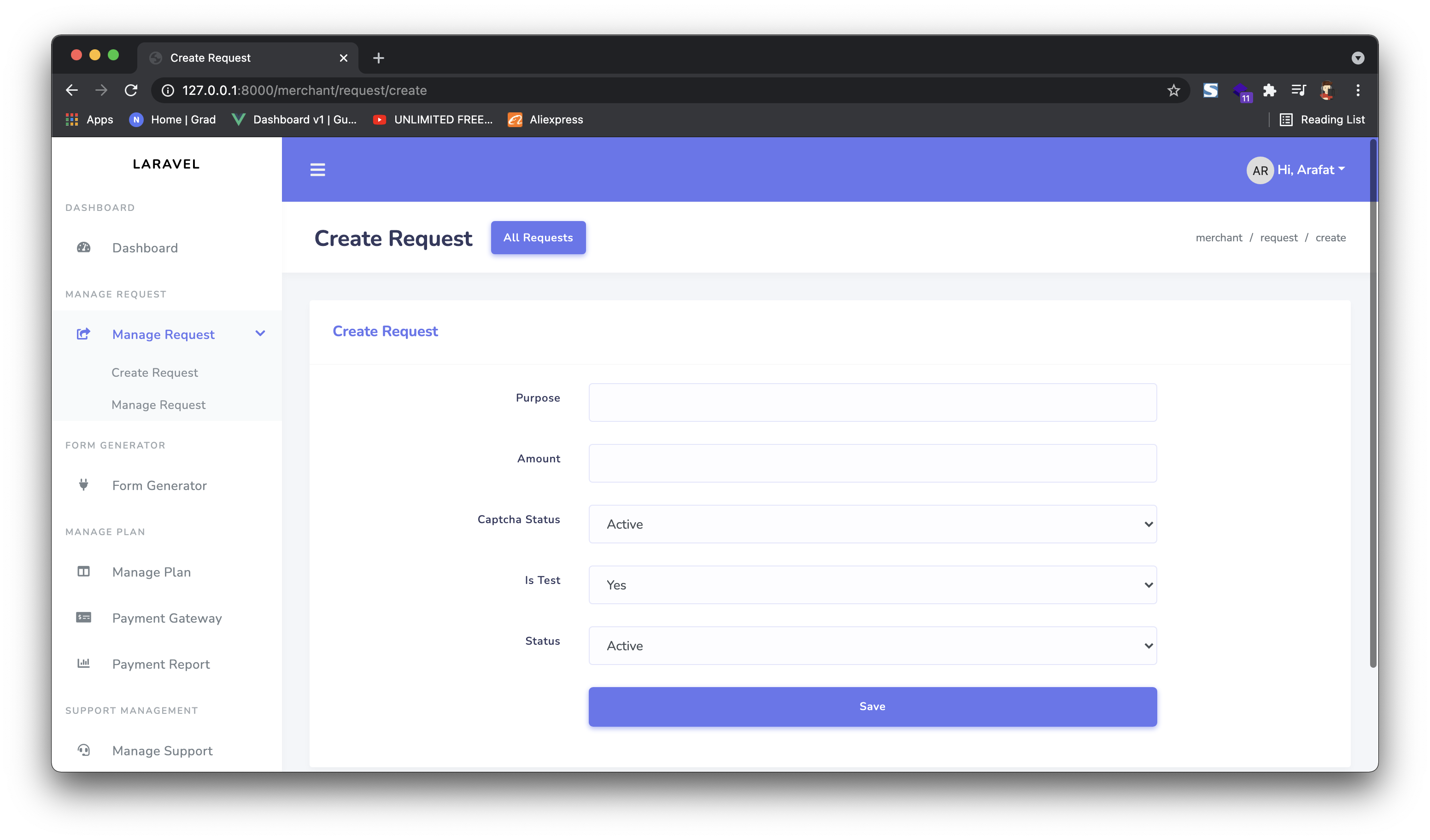 Now copy the link and send it to your customer. Customer will view the payment gateway options.
Rest of the process is same as html form.